Anisha Bhargava
Pursuing B.Sc.(Hons) in Home Science from Lady Irwin College, University of Delhi
I am currently working as an intern in FHTS. Prior to this, I have worked as an educator in Project Leap at "Becoming I Foundation" and also done content writing for an upcoming travel and tourism app. I was born and brought up in Delhi but currently reside in Gurgaon. I am pursuing B.Sc. (Hons) In Home Science from Lady Irwin College, University of Delhi and am in 2nd year. I like to spend my free time reading novels and painting. My interest lies in the area of Food and Nutrition and I aspire to become a Nutritionist. I happened to chance upon this internship while browsing through internshala and I am glad I did because FHTS is a perfect launchpad for my career and it will provide me with the hands-on experience that I will need to gain knowledge and use in the future. Through FHTS I wish to not only learn but also implement and bring a change. I chose FHTS over other opportunities because of how intricately its goals are linked to my passion. I expect to become a more holistic individual by the end of my internship at FHTS.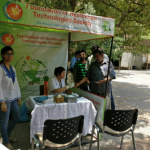 Swasthya Pahal camp
26/05/2017
Ever since I joined FHTS to work as an intern I have gained enormous amount of exposure in varied domains. On the second day of my internship itself I got to participate in PHIK camp. I helped in taking the anthropometric measurements, measuring blood pressure and also using the SMAART app to help people analyze at how much risk they stand of acquiring non-communicable diseases. I used my communication skills to interact with people.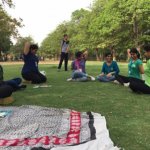 Enviornment Day
05/06/2017
For the World Environment Day I got a chance to use my creative skills by providing ideas for tokens and also executing those ideas. It was a fun-filled event where I dealt with and engaged people from all age groups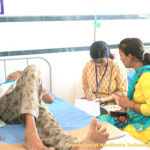 Diet Grant
13/06/2017
I worked on the Diet Grant which in itself was one of the best academic exposures I have ever received. We worked as a team to come up with the best possible questionnaire and went to conduct it in Himachal Pradesh on 43 Diabetic patients. I also learnt how to do data entry for 3-dimensional data. I got to learn about the entire research methodology and how to turn the content from paper into real-life study of such a grand magnitude and was also exposed to the problems that arise during this process and how to deal with them in a effective manner.