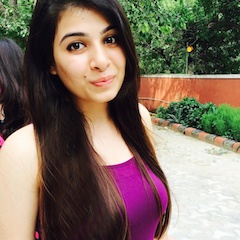 Arushi Arora
Pursuing Masters of Public Health in Epidemiology from Columbia University, New York
I am working as an intern at FHTS. Currently pursuing my MPH in Epidemiology from Columbia University in the city of New York and with a post Graduate Diploma in Public Health Nutrition, I have experience of working in hospital and health care settings as a dietitian and have an understanding of the long-term effects of various disease processes as well as the importance of and challenges to care coordination across settings. As a Human Development Major, I have significant experience of working with low-income group and differently-abled children and have conducted interviews and prepared questionnaires for case-studies and focus group discussions. In my free time, I like to study articles and watch videos relating to recent gadgetry. The aim of FHTS to produce high quality evidence for stakeholders using technology resonates with my dream of being able to provide the world with rich data that can be generalized to maximum audiences and help in policy formulation. FHTS will be a great learning experience in terms of gaining experience in major aspects of conducting quality research be it field work, data analysis, evaluation or using innovations driving major changes in the healthcare arena.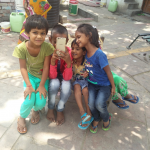 Community Outreach
13/06/2017
FHTS has provided me with diversified opportunities, from being involved in community outreach initiatives to working on different aspects of research studies. I am actively involved in data collection on various aspects of lifestyle and practices of people living in the slum areas of New Delhi using the methods of qualitative data collection integrated in technology.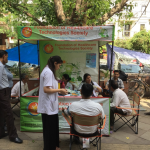 Swasthya Pahal
16/06/2017
The initiative of PHIK to raise money for improving menstrual hygiene in adolescent girls is one of its kind, as at the same time, it is providing healthcare support to people in the community at minimal costs. It has been a delightful experience to be a part of it as is organized on a weekly basis.