In a unique approach to enhance self-management of Diabetes, Hypertension, Obesity and high cholesterol, Foundation of Healthcare Technologies society (FHTS) – A non-profit, non-government organization conducted a free 'Swasthya Pahal' camp at the lawn of the East District Delhi, Preet Vihar, Police station 7th of August, 2018. Police officials who are serving Delhi Police were made the beneficiaries of our health for all programme and were entitled to free treatment at Swasthya Pahal camp during the day.
Swasthya Pahal is a unique initiative designed and developed using computer enabled SMAART platform to implement evidence based guidelines to help individuals track their risk of diabetes, hypertension, and obesity.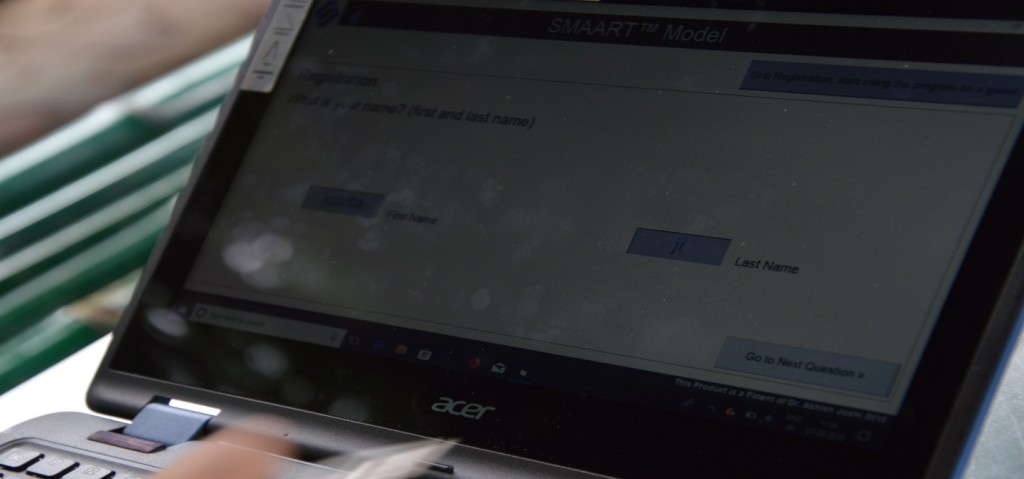 Swasthya Pahal is delivered using a standalone and an internet enabled SMAART Informatics platform conceptualized by Dr.Ashish Joshi, an international population health informatics expert and the founder of the organization. The platform facilitates free health risk assessment, including gathering of data on multiple risk factors such as family history, health behavior, clinical assessment and a combination of objective assessments including blood sugar, blood pressure, height, weight, body mass index and finally generating a tailored SMAART Health Card. Based on an individual risk profile, lifestyle counselling by several experts of the foundation was given.
All the beneficiaries were very happy after getting free Health Assessment and especially appreciated the advanced usage of 'SMAART informatics platform'- our Patent Software, through which they were able to get their report within couple of minutes.
FHTS also displayed Rakhi and glass painting which were handmade by the team members of the creative corner under the RISE initiative at FHTS.
Speaking on the occasion, Ramashankar Pandit (SI) said, "The initiative of Swasthya Pahal taken by FHTS is very good. He also praised the co-ordination and behavior of team members of the foundation."
Several employees of the foundation including Chaitanya Sharma, Rajat Kumar Sharma, Ankita, Archa Misra, Shruti Sharma, Dr. Menka Loomba, Poulami Hazra, participated in the camp.
FHTS expressed thankfulness to their members and well-wishers and especially to the authorities of Preet Vihar, Police Station of east district of Delhi.