SWASTHYA PAHAL INITIATIVE
("HEALTH FOR ALL" INITIATIVE)
Interactive, lifestyle, self-management platform
to address the burden of non-communicable diseases.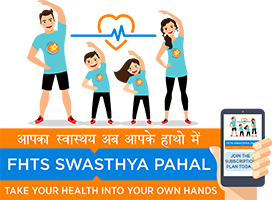 What is Swasthya Pahal?
Swasthya Pahal means "Health for all".
Program aims to enhance self-management of NCDs among individuals living across diverse settings.
Implemented as an interactive, multi-lingual, standalone and an internet enabled touch screen computer program.

What problem does it address?